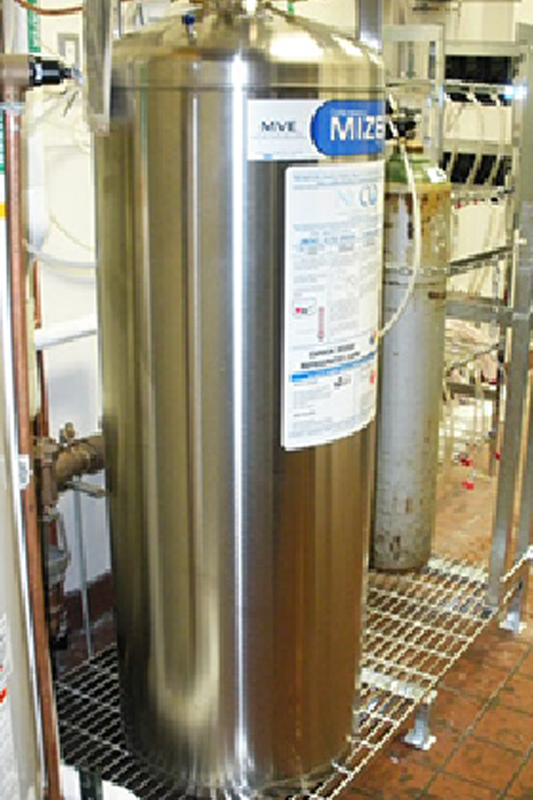 product description
Compressed gas cylinders are a necessary part of any draft beer system. Due to their extensive amount of interior pressure they are also quite dangerous. Our cylinder storage solutions reduce this risk by minimizing the chances of a tip-over, exterior collision, or even puncture; which can result in property damage or injury. 
The Cylinder Storage Rack (CSR) is custom designed to store compressed gas cylinders of all sizes on a secure and stable platform. The base shelf height is 6.5″ AFF and posts with security chains can be integrated as shown in the product image.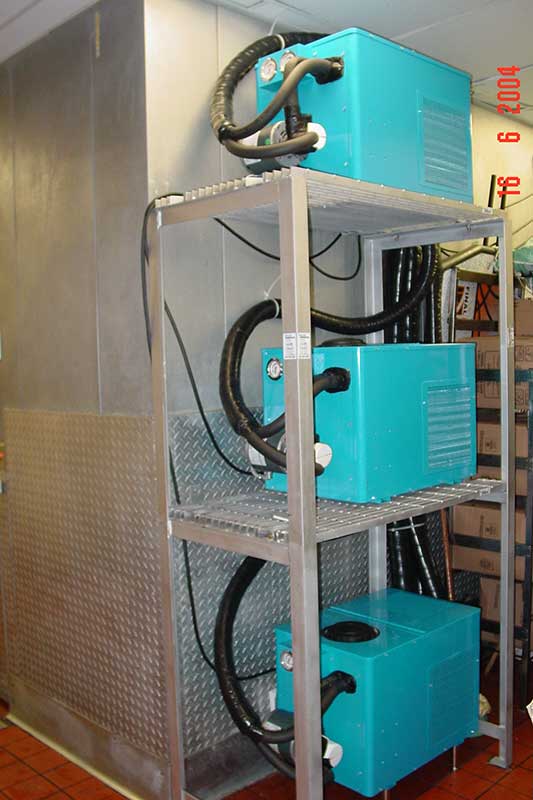 product description
Glycol units work to keep draft beer cold in the lines of long runs. Glycol Storage Rack (GSR) is custom designed to reduce your storage footprint while safely storing glycol units in a secure location. The flow-through design on the GSR allows for heat dissipation from the air surrounding the glycol units. This allows them to operate more efficiently, keeping your beer consistently cold.
Our GSR unit can be configured for one or multiple units, easily storing glycol refrigeration units of all sizes. The base shelf height is 6.5″ AFF (custom heights are available as well.)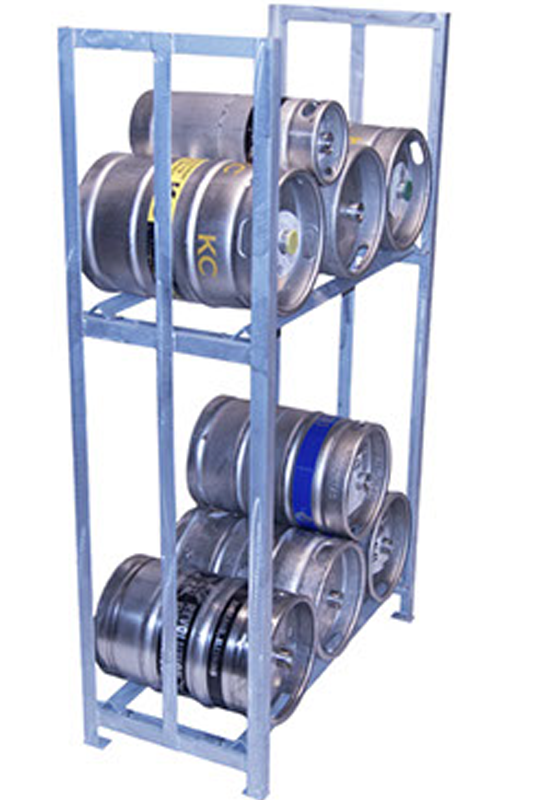 product description
Our Empty Keg Storage (EKS) shelf fits one (1) half-barrel keg deep with a uniform load rating of 80lbs per linear foot (81″ wide unit). The overall depth of the EKS is 24-3/8″ and has a concentrated load rating of 500lbs. The EKS reduces the footprint of precariously stacked empty kegs, helping operators organize their back of the house or interior cooler space more efficiently. Common legs are also available for multiple continuous inline shelving sections.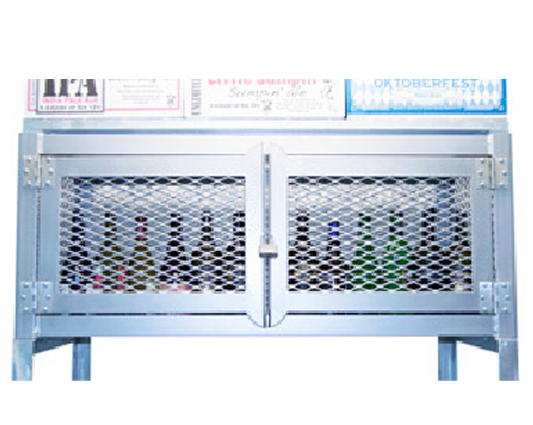 product description
Liquor storage cages require a large footprint and are easily compromised. Not anymore! Our Locking Security Cage (LSC) is designed to be integrated into your custom storage system. It can be added to keg or case storage in virtually any configuration or stacked several units tall as a stand-alone security tower. Safely and securely store valuable bottle products under lock and key (lock not included), while minimizing your storage footprint. Have a Project in Mind?
Reach Out To Our Walk-In Beer Cooler Experts Today! Sign up for the Cooler Concepts Newsletter