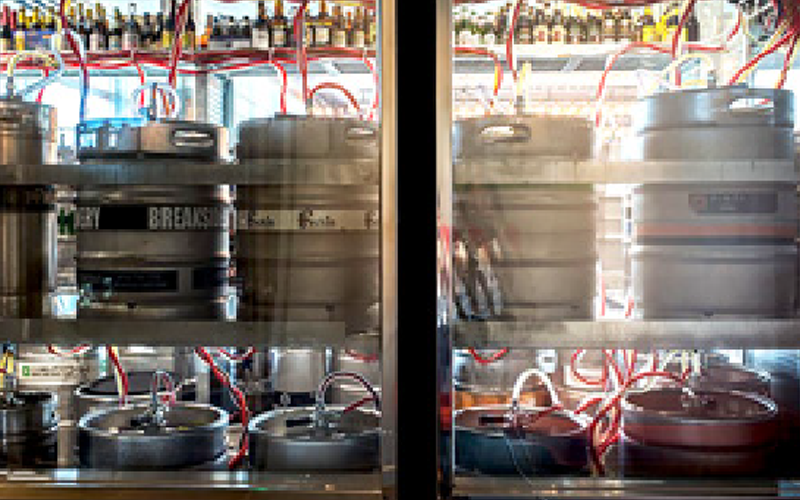 product description
Rear Safety Flats are utilized when there are fragile elements in the cooler that require a little extra protection (windows, beer system components, etc.). When combined with our welded keg stops (standard on all shelves) our rear safety flats make the chances of a keg traveling past the rear of the shelf highly unlikely; protecting your valuable keg storage-related components.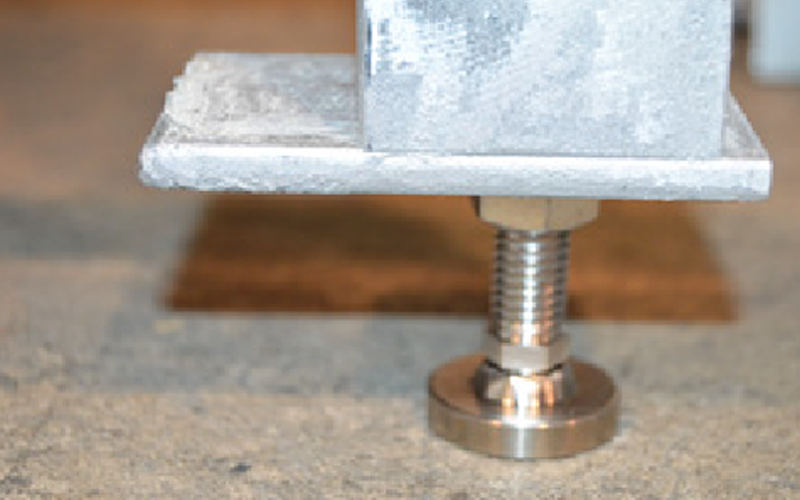 product description
 Not every cooler floor is perfect and level. Whether the issue is a sloped floor with a drain or just an old uneven floor, leveling foot pads can be added to adjust the shelving to a safe level platform. Walk-in coolers with floors pitched towards a drain typically need this application the most. 
weight distribution foot pads
product description
Cooler Concepts' support legs have built-in foot pads standard. However, they are designed for tile or concrete floors utilizing a minimal footprint. Our Weight Distribution Foot Pads are purposefully made oversized for coolers with reinforced floors. Doing this allows for even weight distribution over a larger surface area.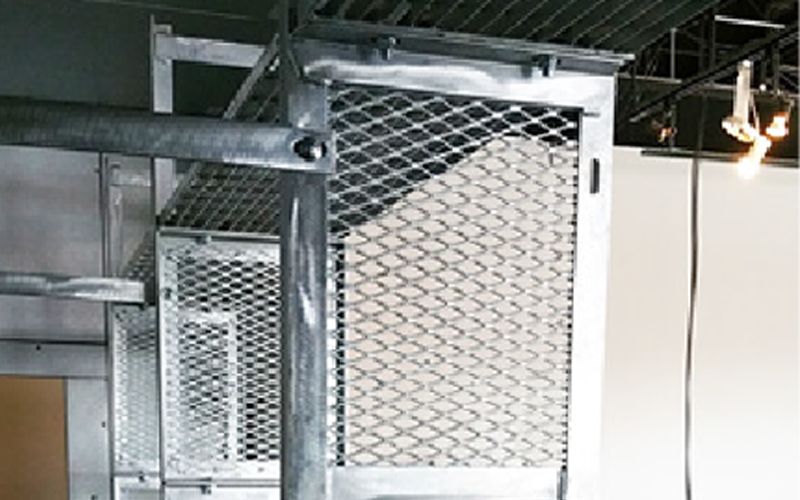 interior support mounted panel
product description
The Interior Support Mounted Panel is utilized for several reasons. It can act as an additional mounting surface for beer controls (shown in product image), a means of security, or as a protective barrier for miscellaneous bottle products. The ISMP is mounted in-between the shelf support uprights (legs); saving space and allowing for maximum air flow in the cooler.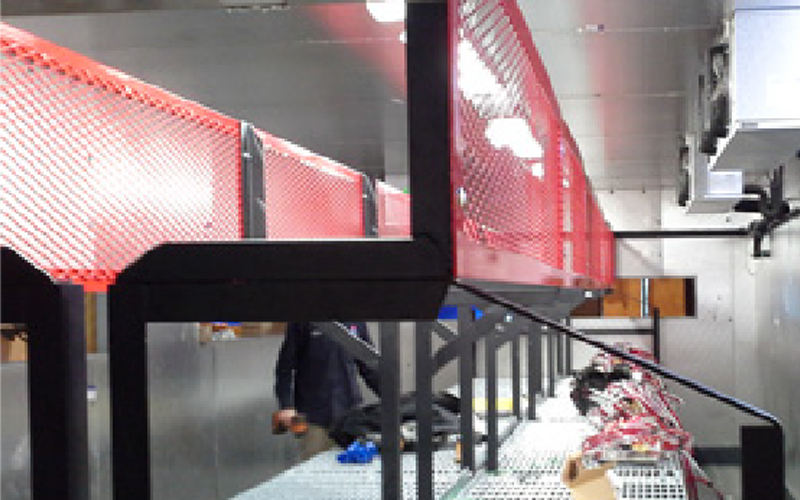 product description
Typically, our shelving components come standard with a galvanized finish. However, for those coolers that receive a bit more exposure to the public, we can provide color-matched frames, panels, and light-duty shelving to enhance the visual impact. (Not available on keg/case shelves)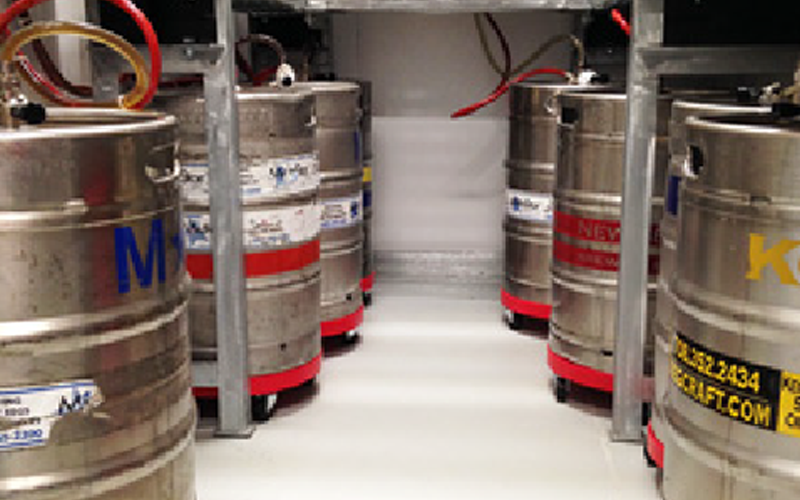 product description
Keg Dollies can provide operators with a cost-effective means of moving and organizing floor stored kegs. Kegs are stored on a high-density injection-molded polyethylene surface with caster wheels. This provides a convenient way to clean under and around floor stored kegs while keeping within local health codes.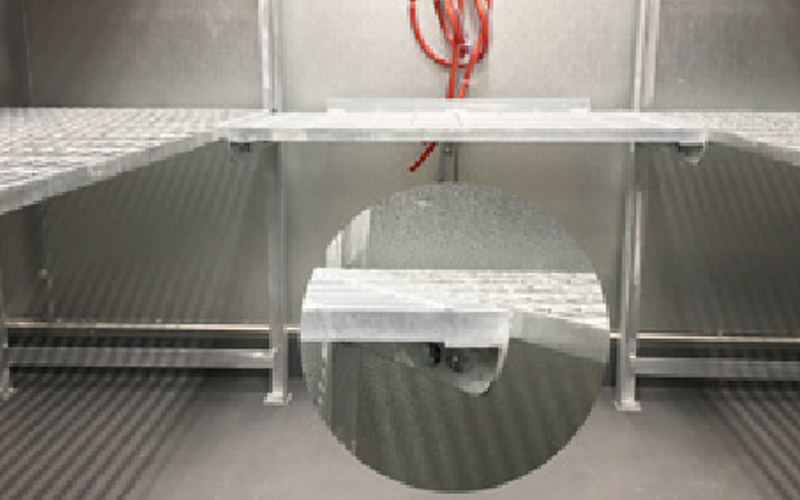 product description
Bolt-Thru Technology (BTT) can eliminate the extra posts typical of convenient shelving which block corners and make products inaccessible, thus maximizing storage. Utilized as either a bolt between two runs of shelving or as an L-Shaped configuration, the radiused supports prevent snag points beneath the shelf while handling kegs.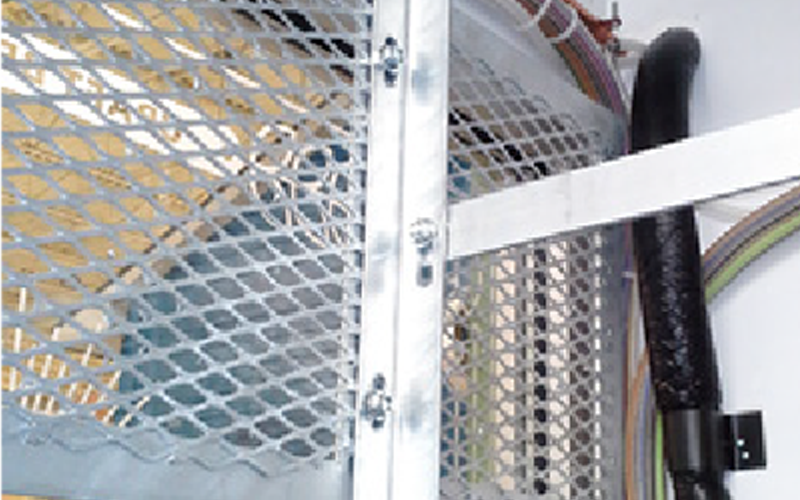 product description
Some custom designs require additional support bracing due to reduced support leg width and/or excessive shelf height. Stability Braces are integrated into a shelving solution when there is a need to prevent the possibility of tipping or to add strategic reinforcement. Have a Project in Mind?
Reach Out To Our Walk-In Beer Cooler Experts Today! Sign up for the Cooler Concepts Newsletter