33″ DEEP KEG SHELF
---
MODEL: DKSRLD
Double Deep Keg Shelf
The Double Keg Shelf Raised Light Duty will hold two (2) ½ barrels of beer, front-to-back, along the floor, and 2 (two) ½ barrels, front-to-back, on the main shelf with a 24-inch deep light duty shelf for bottle storage above. The main shelf is 31.5 inches above the finished floor and the Raised Light Duty Shelf is 66 inches above the floor. We allow a 2-inch space behind the shelf for the beverage lines to work the bottom tier of kegs, and there are 6 inches of space that allow for tapping the kegs below the main shelf. Additionally, there is a 10-inch space below the raised shelf for tapping the kegs and easy access to the beverage controls.
increase storage capacity by 40%
Every square inch is valuable when it comes to your back-of-house operation. Our shelves help reduce your cooler's footprint up to 40%, freeing up much need space for your business.
easy to assemble components
Putting together your keg shelf shouldn't be a hassle, that's why each one of our shelves comes with easy-to-assemble modular components.
premium safety features
To ensure the safety of staff moving and storing kegs in your walk-in cooler, all of our shelves feature a welded keg stop, designed to make storing your kegs safe and easy.
33" deep keg shelf at 31.5" AFF.
Holds two (2) half-barrel (15.5 Gallon) kegs, two (2) deep front to back.
24" deep light duty shelf at 66.25" AFF.
Keg shelving rated at 125lbs sq.ft.
Welded structural steel construction
Hot dipped galvanized finish standard on all pieces.
Assemble with Grade 5 hardware (included).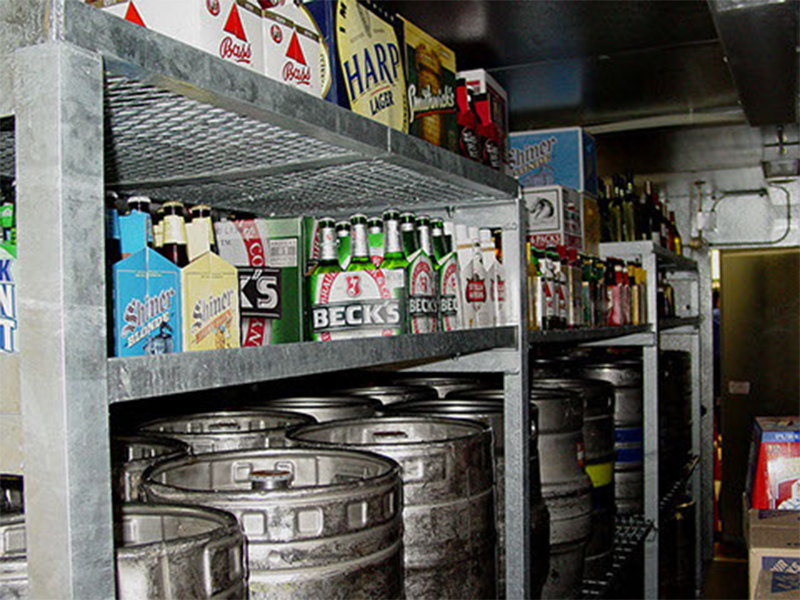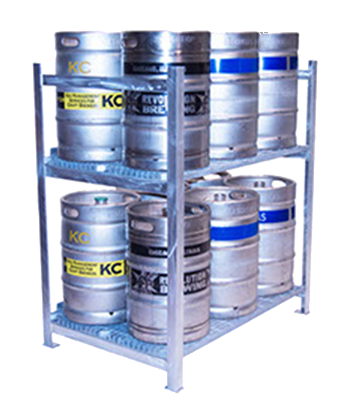 33″ Double Deep Keg Shelf
MODEL: DHDKS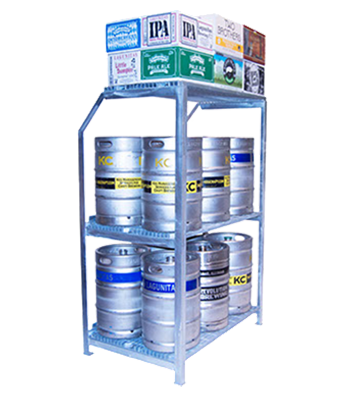 33″ Double Deep Keg Shelf
MODEL: DHDKSRCS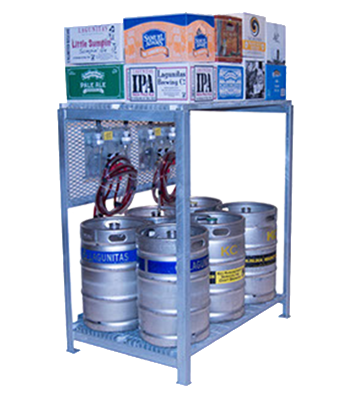 33″ Double Deep Keg Shelf
MODEL: DHDCSRP Sign up for the Cooler Concepts Newsletter