No-Lift Keg Storage
---
MODEL: NLSLD1CS
No Lift Keg Shelf
Specifications
16″ deep light duty shelf at 42.25″ AFF.
17" deep case shelf at 56.5" AFF.
Case shelving rated at 125lbs sq.ft.
Welded structural steel construction
Hot dipped galvanized finish standard on all pieces.
Assemble with Grade 5 hardware (included).
Features
Allows for bulk case and individual bottle storage above tapped keg.
Compatible w/ keg dolly package
18″ clearance for beverage panel placement
Designed size specific for beer products
Can increase storage capacity up to 40%
Easy to assemble modular components
Constructed to allow for maximum air flow, drainage, and prevention of debris build up
Alternate finishes available
Leveling feet available for uneven floors
Weight distribution pads available for reinforced floors
Rear safety flats available for cooler component protection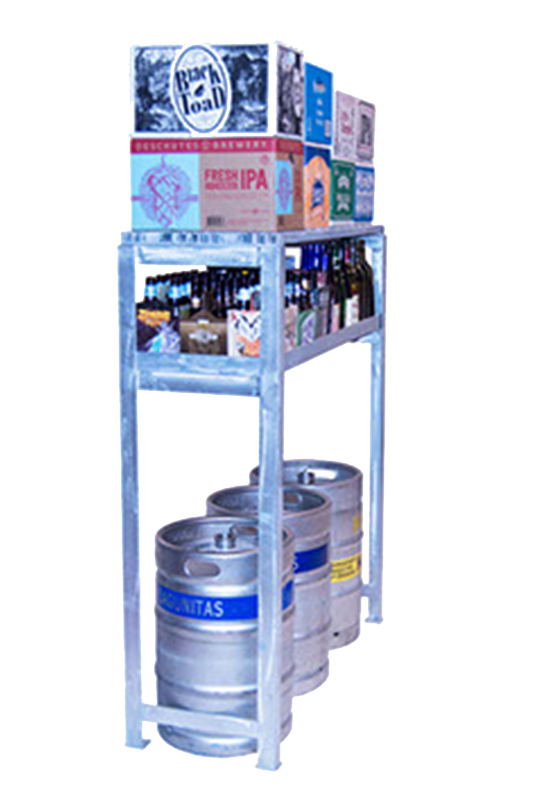 increase storage capacity by 40%
Every square inch is valuable when it comes to your back-of-house operation. Our shelves help reduce your cooler's footprint up to 40%, freeing up much need space for your business.

easy to assemble components
Putting together your keg shelf shouldn't be a hassle, that's why each one of our shelves comes with easy-to-assemble modular components.

premium safety features
To ensure the safety of staff moving and storing kegs in your walk-in cooler, the no-lift keg shelf places kegs on the ground floor, significantly lowering the risk of injury while moving and rotating kegs in and out of your cooler.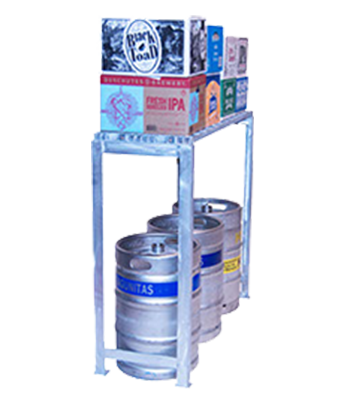 No-Lift Keg Storage
MODEL: NLS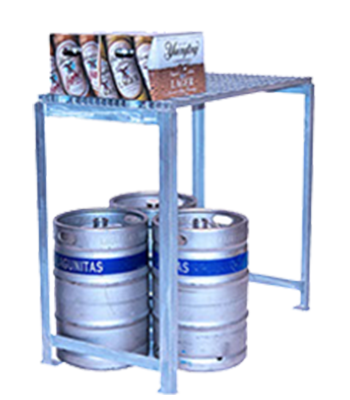 No-Lift Keg Storage
MODEL: NLR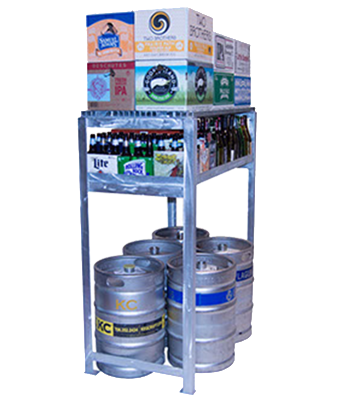 No-Lift Keg Storage
MODEL: NLRLD1CS Sign up for the Cooler Concepts Newsletter